THE THREE MUST HAVES FOR SPRING
You can see it in the air.  Spring is here.  We're having lunch outside, sneaking in a quick walk and finding patios where we can sip cocktails and grab a bite.  There's something about spring that makes all of us want a fresh look .  So before you get your perfect pedicure for the pool, here are three  "Must Haves" that you'll want to invest in this Spring!
STRAP UP
Don't get to the end of the season without a pair of Lace up sandals or shoes.  Inspired by ballet flats, the lacy look takes the basic shoe to a new sexy level.   Flats and heels with straps that tie around your ankle, are the rage this spring, giving you a modern look inspired by Paris Fashion Week.   We think they look great with ripped boyfriend jeans, a loose billowy top and a Boho inspired sundress.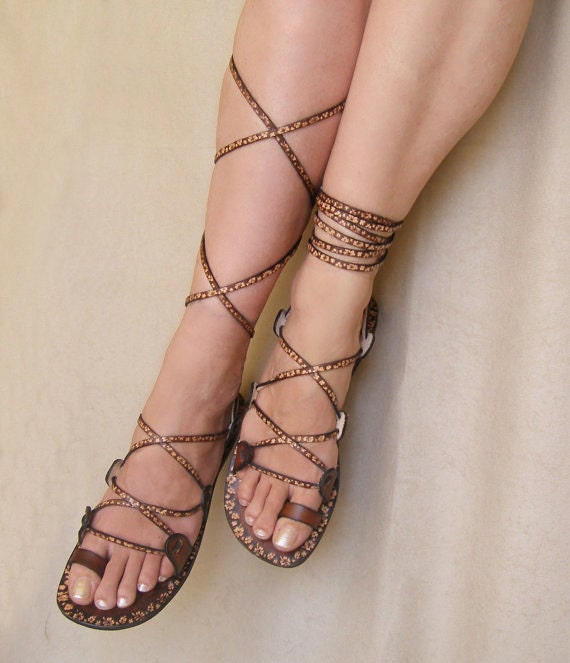 CUT OUT
You'll be a cut above the rest in a top or dress with a perfectly placed cut out.  Don't be afraid to play peek-a-boo with an effortless dress that shows a sliver of skin.  We love the looks of Taylor Swift and Jennifer Lawrence in their cut out sensations.  The spring trend is perfect if you want to show off toned arms or a hint of your oh-so perfect abs.  The look says elegant and chic.
CUFF THEM
They are still a girl's best friend:  Jeans.  Get a new pair for spring or change up the pair you love.  Want a chic look?   Try cuffed jeans with classic pumps.  Still love skinnys?  Wear them with a pair of heeled booties.  We love this look with sexy flat sandals too.  There's something about cuffed jeans that offers just a little bit of glam this spring!